Set I. Nanostation Loco. Works in 802.11a - 5 GHz:
This set works in 5GHzi band, recommended for customers of larger towns. Two types of sets are available, both working in 802.11a (5GHz) standard.
The Router is hermetically installed on the external antenna so that the antenna cable has a minimum length, minimizing attenuation, which provides a very high signal power.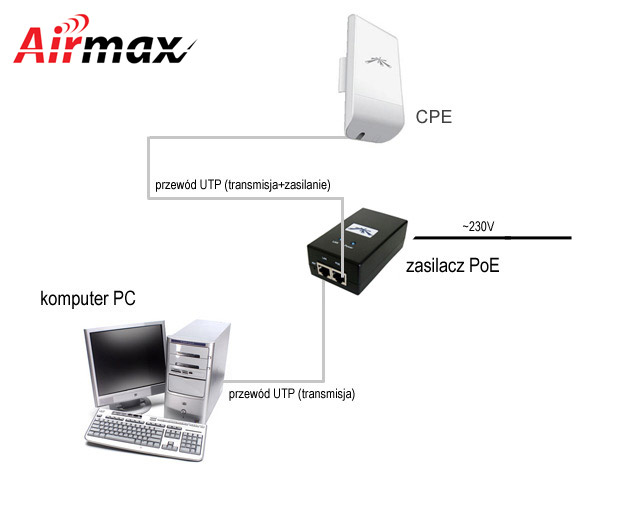 To connect additional computers, you need another device (see below):