The offered IP cameras are compliant with the ONFIV standard and are fitted with 1.3Mpix to 5Mpix matrixes. HD quality IP cameras provide their users with crisp, clean, and remarkably pleasant video, so it is possible to notice every single detail of a captured event . Such a situation is virtually impossible with analog CCTV devices. Below, there is an exemplary image captured by AirMAX cameras outdoors: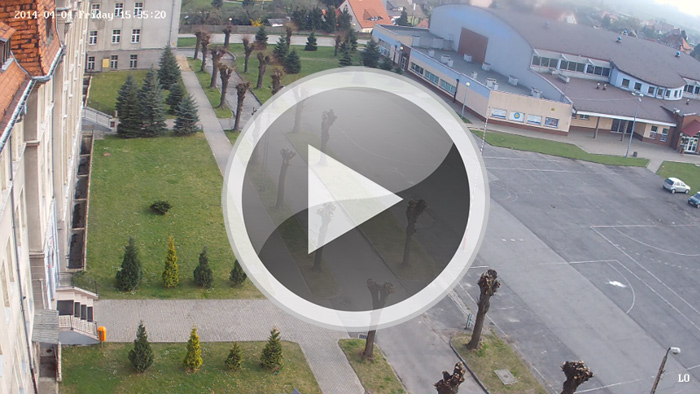 User being in possession of one Internet connections from the AirMAX offer can connect the provided camera to his or her router, set it up anywhere he or she likes and then – monitor his or her habitable space.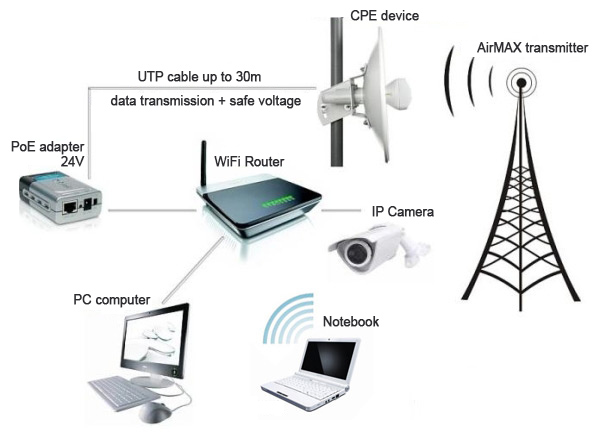 Thanks to POE powering system, cameras do not have to be plugged to mains, as they are safely powered via a UTP transmission cable.
To manage the purchased camera, one does not need to install additional software. All it takes is to connect the UTP cable to the router, change access password, and that is it! One can enjoy top quality HD monitoring. Cameras can be managed via any internet browser or a toll-free application for smartphones/tablets. Captured image is automatically stored on a memory card installed inside the camera. There is also the possibility of constantly recording video and saving it to the hard drive of a computer or a NVR recorder compatible with the z ONVIF standard. Our cameras are also equipped with a functionality allowing them to start recording after detecting movement. Emergency recording can be engaged after capturing an event and then, the device can send a short HD movie clip or a set of high definition photos directly to user's e-mail.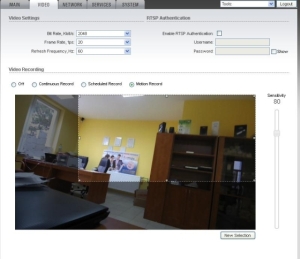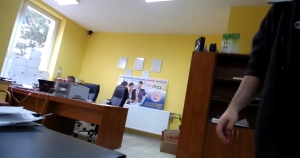 The creation of an advanced system incorporating several IP cameras will also not be a problem. All you have to do is to install proper software on your PC with a Windows or Linux system installed on it. Necessary applications will be included on a separate CD.
A complete HD monitoring set can be yours starting from PLN 299, without any additional subscription fees.